Introducing Our New Flavor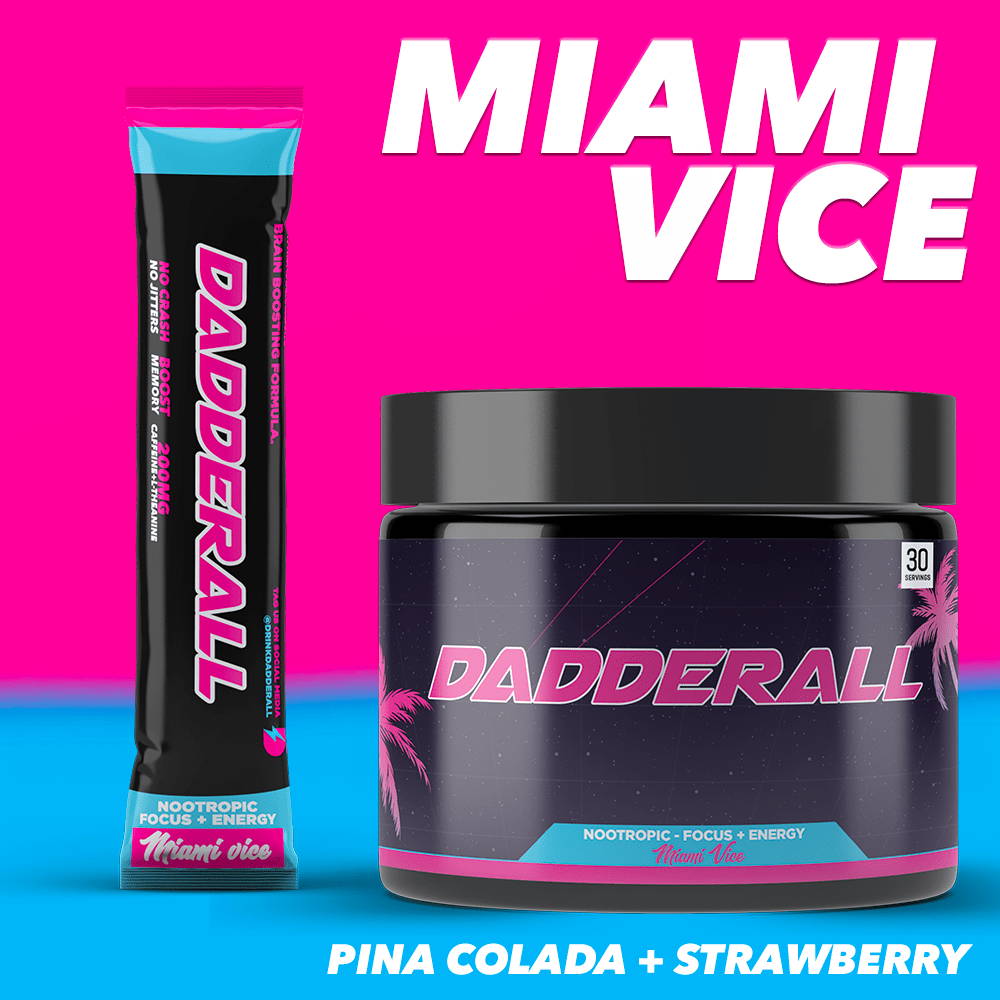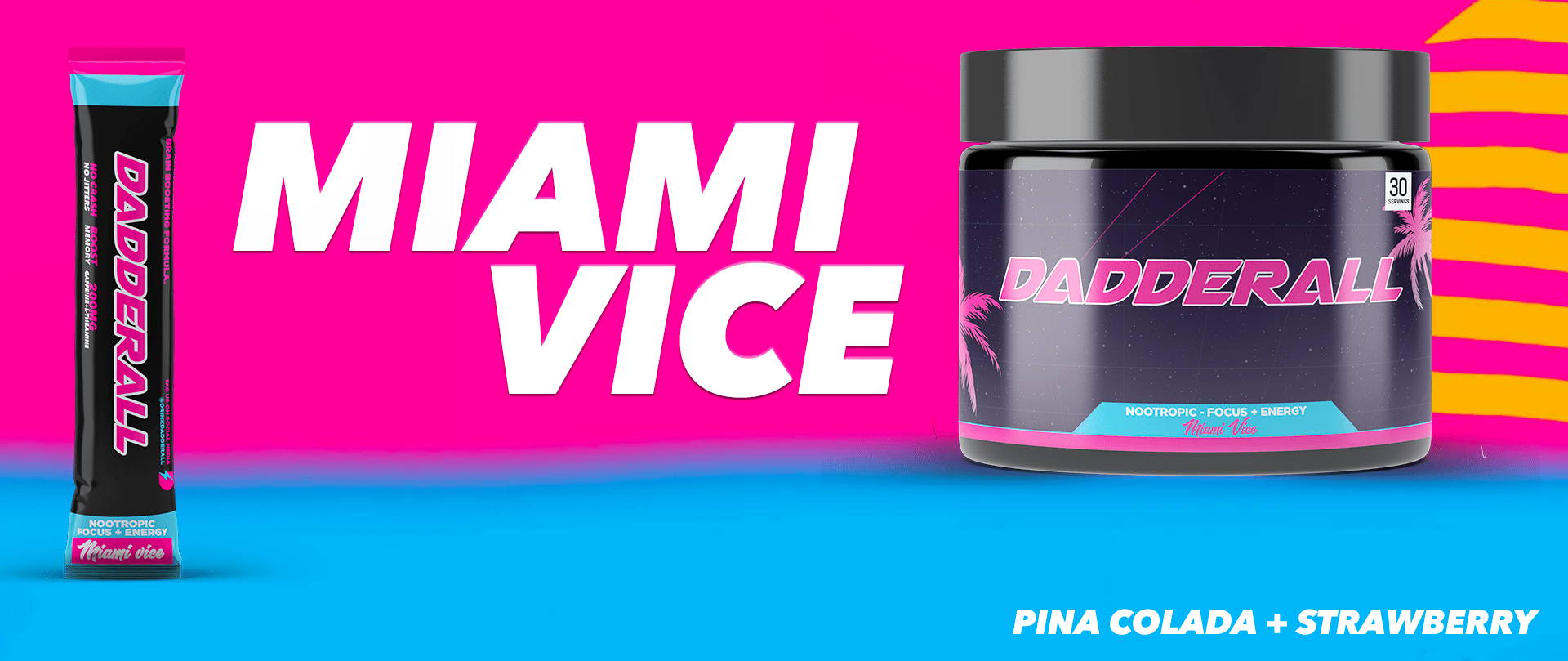 SECURE FIRST DIBS ON MIAMI VICE NOW
GET HYPED! THE DADDERALL YOU KNOW AND LOVE JUST GOT EVEN BETTER!
IF YOU LIKED BLUE YUM, YOU'LL LOVE THIS!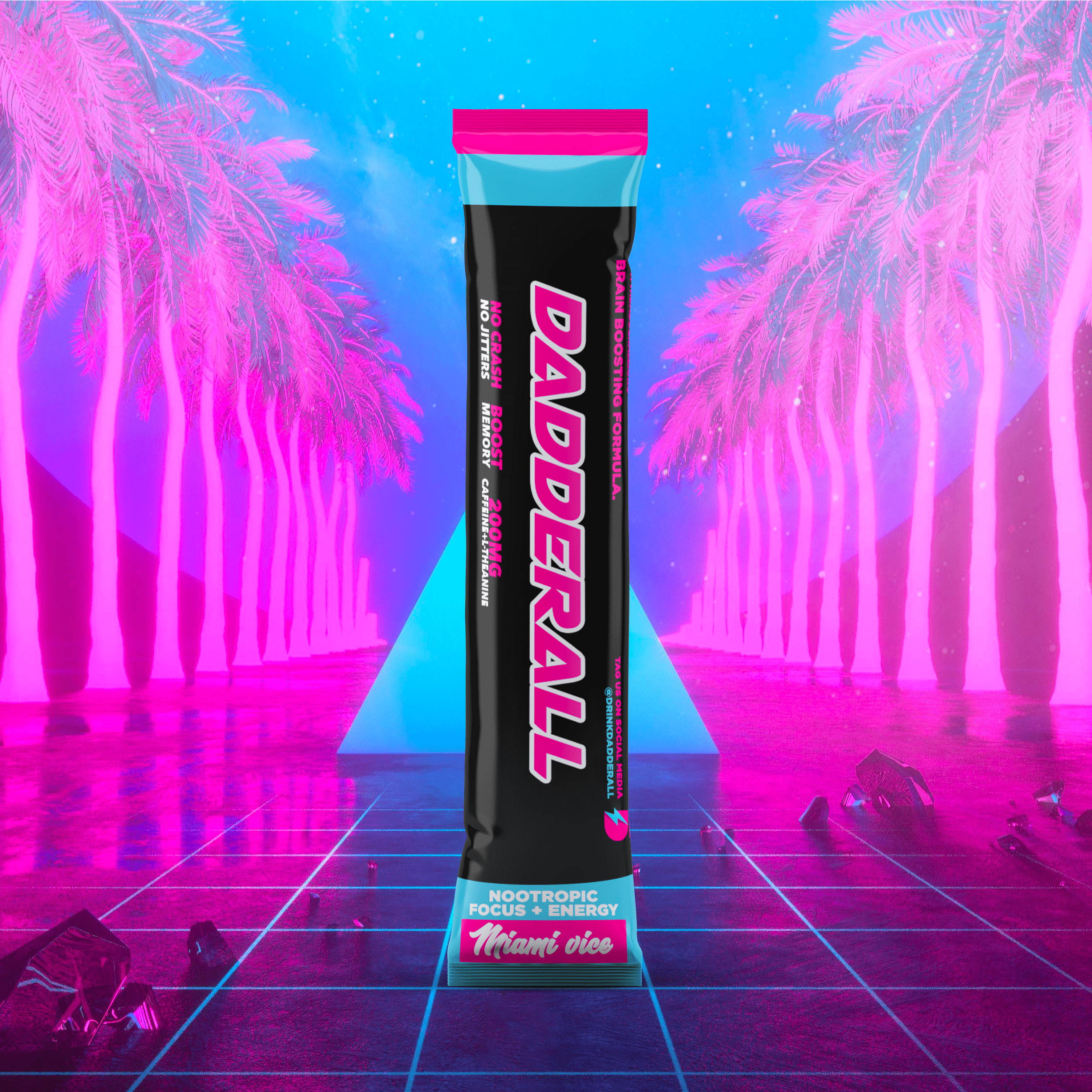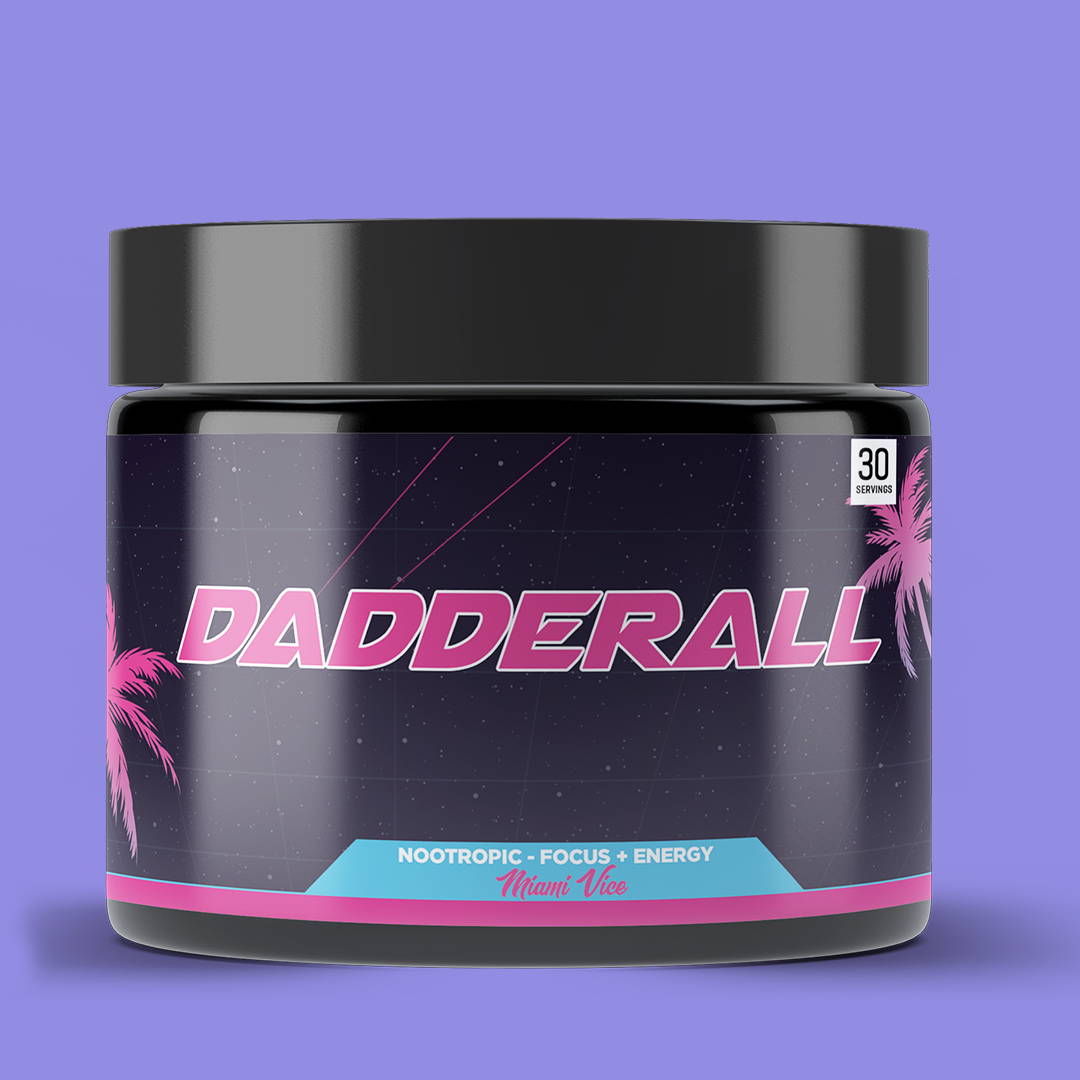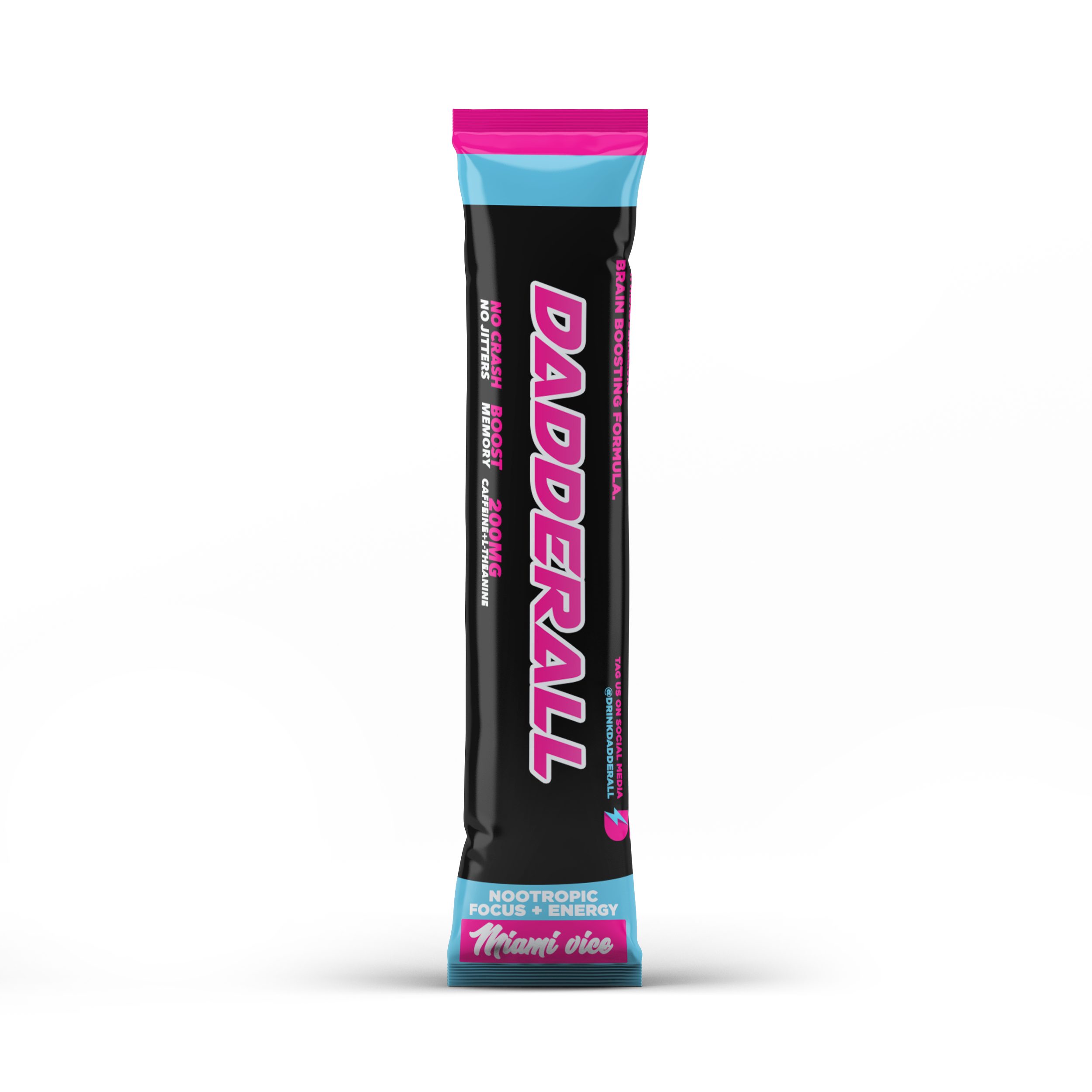 MIAMI VICE TASTER PACKS FOR ENERGY ON THE GO:
NOOTROPIC BRAIN BOOSTING FORMULA – Scientifically formulated for optimal performance, at home and the office using: AlphaSize A-GPC, N-Acetyl L-Tyrosine, L-Theanine, Huperzine A, & more.

BOOST MEMORY & REACTION TIMES – Ingredients such as L-Theanine in our memory-boosting cocktail have been shown to improve mental focus, reaction times, visual acuity, and memory recall, which are amplified even more when combined with caffeine.

FUEL THAT ENERGY WITHOUT CRASHING - There's no time in the day to waste when there is work AND quality time to be spent with the kids and family. We made something to help you reach optimal performance without any crashes or jittery side affects.

PRE-WORKOUT EVEN IF YOU DON'T WORK OUT – Do more, tire less. The boost you like from pre-workouts without negatives side effects such as crashing, itchiness, and uncomfortable warmth.

SATISFACTION GUARANTEED – If for any reason you're not 100% satisfied with Dadderall, simply contact our friendly customer service experts at any time for a new replacement or full refund. No questions asked!